Stockton to Celebrate Scholarship Recognition Day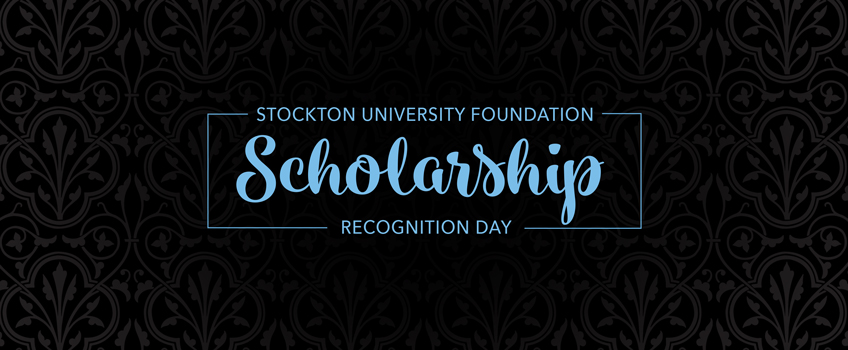 Each fall, the Stockton University Foundation holds its Scholarship Recognition Dinner to honor donors and celebrate student achievement. The event, which typically welcomes more than 300 guests, features a program highlighting the importance of scholarships, student achievements and stories of donors who have made a unique impact. Most importantly, the evening serves as an opportunity for students to meet the individuals who make their scholarships possible.
Scholarship recipient Rosheka Faulkner '20 recalls how she felt when meeting her donors in person at the annual dinner.
"Whenever I met with the donors who were generous enough to make a financial investment in my future, I felt empowered," said Faulkner. "I was grateful for the opportunity to thank them in person and reassure them that they have made a great investment."
The Stockton University Foundation awarded more than $1,000,000 in direct scholarship funding to Stockton students for the 2019-2020 academic year.
The University's Scholarship Selection Committee, made up of faculty members representing each of Stockton's academic schools, reviews nearly 1,000 applications each spring. Each applicant provides an essay and reference letters from faculty members.
"As a scholarship donor and member of the scholarship selection committee, I know the impact that scholarships have on our students," said Lisa Honaker, dean of the School of Arts and Humanities. "Being so close to this process, I often know the stories of our scholarship recipients and the hardwork it took for them and their families to make their Stockton education possible."
At the core of the Foundation's scholarship program are hundreds of donors who support more than 200 individual scholarship funds. Since its inception, the Foundation has sought to continually increase the amount of scholarship aid provided to students each year.
"We are so fortunate that even in the midst of a global pandemic, our donors remain loyal to the cause of supporting students through scholarship aid," said Dan Nugent, chief development officer and executive director of the Foundation.
Considering current restrictions on indoor events, the traditional Scholarship Dinner has been transformed into a virtual Scholarship Recognition Day for 2020. Donors and students will be invited to visit a special website dedicated to the unique relationship they share as a part of the Foundation's scholarship program. Messages from Donna Buzby, chair of the Foundation Board of directors, and others will welcome guests. An honor roll of donors and recipients will be shared, and visitors can also watch a special panel discussion between Stockton President Harvey Kesselman and several student scholarship recipients.
"Our scholarship donors continue to change the lives of many students through their unwavering support and dedication," said Buzby. "And I look forward to seeing them recognized and celebrated through Scholarship Recognition Day."
All members of the Stockton community are invited to participate in Scholarship Recognition Day by visiting stockton.edu/foundation on Friday, Nov. 6.
For more information, please contact Cindy Crager, associate chief development officer & campaign manager, 609-626-3658.