Alumni Create Scholarship to Honor Student's Legacy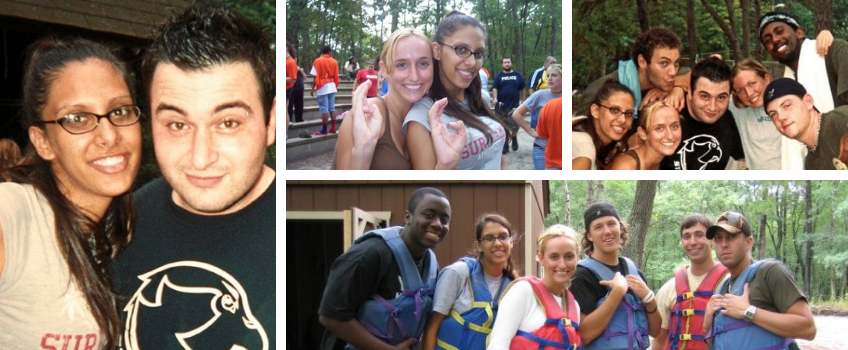 A new scholarship has been established to honor the memory of former Stockton University student Gina Marie Durham, who passed away unexpectedly in 2008.
The Gina Marie Durham "Believe" Scholarship was established by Rio Napoli '08 and Steven Couras '08, close friends of Durham, to support students who demonstrate financial need and are actively involved in leadership activities both on and off campus with an annual award of $1,000.
"For many years now, a number of us have thought a scholarship should be established to honor Gina's memory," said Couras. "She deserves this, and it's a way to ensure her legacy and spirit live on at Stockton."
According to Couras, "no one had more Stockton spirit and pride than Gina." During her time as an undergraduate at the university, Durham was heavily involved in numerous activities and served in many roles, including as President of the Stockton Entertainment Team, a Resident Assistant, and Circle K District Governor. Off-campus she spent countless hours serving her community through volunteer and philanthropic activities.
"Gina was an absolute force of a student leader," said Napoli. "And despite all her volunteer and leadership work at Stockton, and working part time, she always had time for her friends and the students she mentored."
As co-leaders for Stockton's Outdoor Adventure Retreat (SOAR) – a program for incoming first-year students – Napoli recalls that Durham made sure to memorize one fact about each participant.
"It was nothing huge [to remember their names and facts], but it allowed her to make a connection with the students right away," said Napoli. "She made everyone else feel special, like they belonged, and they were a part of her community from the very start."
When asked what their hope is for recipients of the Gina Marie Durham "Believe" scholarship, Napoli and Couras stressed the importance of leadership and involvement.
"We hope the scholarship recipients will accomplish as much as Gina did while at Stockton and leave their own lasting legacy," said Couras.
Napoli and Couras are committed to funding this scholarship for the next five years and their hope is that those who knew and loved Gina will join them in celebrating her memory and life by making a donation to the scholarship.
To make a gift, visit stockton.edu/give and specify the "Gina Marie Durham "Believe" Scholarship" as your designation.