An Extraordinary Life Inspires New Scholarship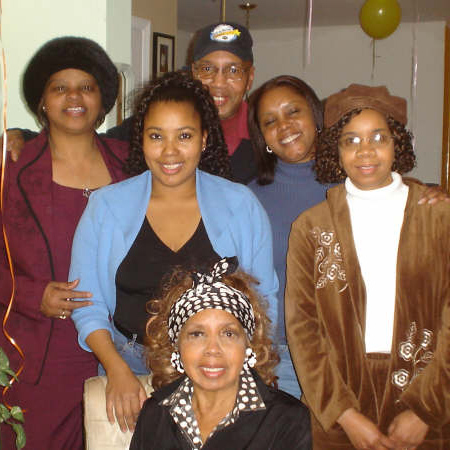 Lillian E. Waters lived by the mantra "enter to learn; depart to serve" – one she adapted while attending Bethune-Cookman University.
"Mom would take us on campus when she would go to school [at Bethune-Cookman]," said Lolita Treadwell, former deputy chief of staff at Stockton and daughter of Waters, as she recalled her summers in Daytona Beach, Florida. "She loved everything to do with education; it was instilled in her at a very young age."
Waters' enthusiasm for education carried through her years of service in the Atlantic City Public School System and the Juvenile Bureau of the Atlantic City Police Department where she became a strong advocate for the children of Atlantic City.
"She was a champion for children and education, especially when it came to disadvantaged youth," said Treadwell. "She wanted to be the voice for those who couldn't speak for themselves, and children are the population who really don't have that voice."
Not only did Waters become a voice in Atlantic City, she became well-respected among her peers, school administrators, and political and government officials, earning her several awards for community activism, education and leadership. She also played a pivotal role in establishing the current Atlantic City High School.
"She was a force to be reckoned with," said Treadwell, who along with her siblings established the Lillian E. Waters Memorial Scholarship to honor the extraordinary life of their mother and distribute an annual award to benefit Stockton students.
When asked what Treadwell hopes to see in a Lillian E. Waters scholar, she stressed that although she would want to see someone who would b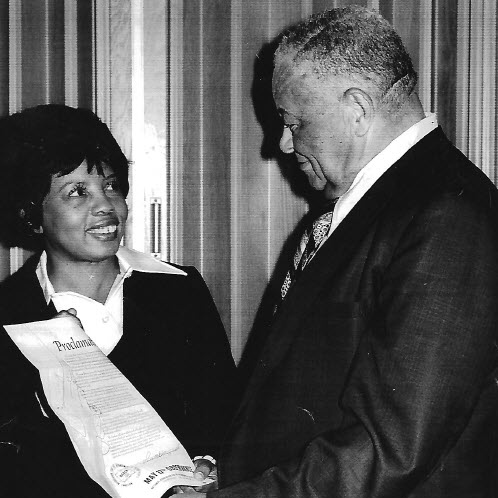 e community activist or social worker, her mom would have a different thought.
"Regardless of how we want someone to follow in her footsteps, she would want them to follow their dreams and just be educated," said Treadwell. "She would likely say 'I want you to go to school, find yourself, do what you want to do, as long as you have your education, because no one can that away from you.'"
Waters challenged those around her to show up and be the best version of themselves often reciting her own motto, "If you're not here for business, then you have no business here." It is evident that her mother's tenacity and enthusiasm for education was instilled in Treadwell, along with her passion for giving back to the community.
"It's important to give back to the community because it's where we live, and if we don't, who will?" states Treadwell. "It's all about giving; it's a seed and when you're giving back, you're just sowing a seed in someone else's life."