A New Passion Inspires Transformative Course at Stockton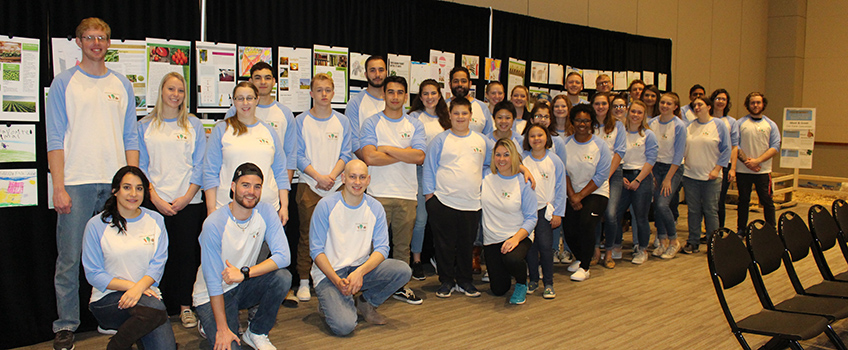 Assistant Professor of Hospitality and Tourism Management Studies Noel Criscione-Naylor's passion and love for farming began when she and her husband spotted an injured goose on the side of the road. Both avid animal lovers, they took the goose to a local rescue only to find it would be euthanized.
"My husband picked up the goose and said, 'Absolutely not, we're taking it home,' and that was our first animal and really where it all began," recalls Criscione-Naylor.
Criscione-Naylor and her husband went from rescuing one goose to running a local farm filled with animals and plans to start a small dairy farm.
Her transition into hobby farming began in 2015 when she left a traveling corporate executive job for a teaching position at Stockton. With more free time, she was able to dig into her new passion learning the ins and outs of hobby farming. While exploring exactly how food gets sourced, where it comes from, and what it means to be organic, among other transformative farming techniques, she was inspired to bring this new way of life to Stockton.
"I wanted to develop a class that would transform the way students view, understand and eat food," said Criscione-Naylor. "Where students left the class feeling completely different than before they started."
Without funding for the course, Criscione-Naylor reached across the university to find those who support farm-to-table philosophies, securing the funding to establish a program fund to make her course a reality.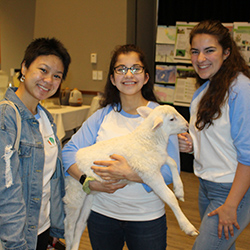 In three days, she reached maximum participation in her course and began to see the impact that her in-classroom and hands-on learning techniques had on her students. Determined to find a way for her students to showcase their learnings and generate awareness of farm-to-table movements in the community, Criscione-Naylor put on a public event for her students to demonstrate their achievements.
More than 150 attended the event, which raised more than $700 for her program fund. Criscione-Naylor credits this as "the proudest moment of [her] professional career."
Through developing her passion, Criscione-Naylor was able to bring a new way of thinking to Stockton that has reached the wider community.
"I believe whatever we do should have a ripple effect," said Criscione-Naylor. "Every action has to be intentional and bigger than ourselves and positively influence those around us."