Stockton Professional Staff Member Pays it Forward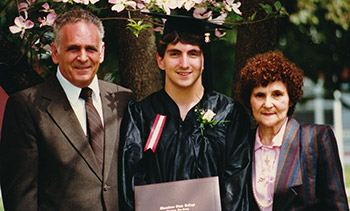 In 2009, Dennis Fotia, assistant director of the Center for Learning Design, was promoted to a new position at Stockton, building on his already well-rounded career in higher education. A year later, he had the opportunity to teach a college-level course.
"I remember having a reflective moment where I felt fortunate and blessed to have a great job and now this opportunity to teach," recalled Fotia. "And I realized that it truly was because my mom stressed the importance of education at a very young age."
For Fotia's mother, Anna (Scudese) Fotia, education became a core value. It was instilled in her by her parents who immigrated to the United States from Italy in 1906. As one of 12 children, her mother ensured not only her children graduate from high school but also went on to trade school or business school.
Influenced by her mother's belief in education, she too ensured her children not only pursued their education but took it seriously.
"My mother wouldn't allow us to miss school," Fotia laughs. "I missed one day, and my twin brother missed no days; it was because my mother wanted us to do well and make the most of our education."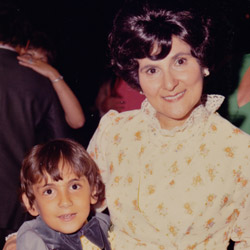 This clearly paid off as Fotia received a scholarship to attend Glassboro State College, now Rowan University. With his scholarship, student loans and financial assistance from his parents and sister, he went on to graduate and pursue his career in higher education.
"In addition to my mom pushing me, I wouldn't be where I am today if it wasn't for affordable public education," said Fotia. "And I wanted to not only give back but also turn around and be the person to support someone else."
Fotia established the Anna (Scudese) Fotia Memorial Scholarship at Stockton to assist students who have the greatest financial need.
"I thought this is something I can do to not only give people the same opportunity that I had but also to change other people's lives," said Fotia. "It's a small thing I can do, but it's what helps students graduate."