Commencement FAQ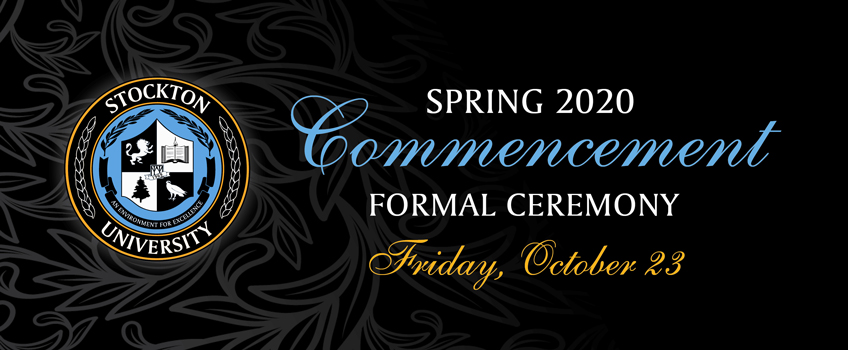 Stockton University is pleased to announce plans to hold our 2020 Commencement Ceremonies on Friday, October 23, 2020, at the Galloway Campus. Please monitor this website for ceremony details in August.
Senator Cory Booker's Message For Stockton University's Class Of 2020
Commencement Ceremony
The University is hosting Commencement Ceremonies for the Class of 2020 on the Galloway campus Friday, October 23, 2020. Ceremony start times will be announced by September 1, 2020 after graduate RSVPs are submitted in August. Graduates will be assigned to a ceremony by school. Please monitor this site in August for updates on ceremony details.
Class of 2020 Graduates who were approved to participate in the May 2020 eCommencement ceremony will be eligible to participate in the 2020 Commencement Ceremony on October 23, 2020. All Graduates must pre-order their regalia.
Graduates