STEM Career Community
Explore the STEM Career Community
The STEM career community includes those interested in careers related to scientific research and development, engineering, sustainability, and laboratory and testing services, as well as those interested in technical careers related to the development, support, and management of hardware, software, web applications, and multimedia systems.
---
Access Your Career Advisor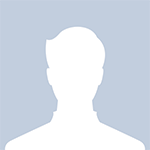 Vacant
Assistant Director
Watch Virtual Trainings.
Click on the Topic of Your Choice to Begin
Or, Schedule a Career Chat:
---
---
Helpful Resources

Three easy steps to get started and one step closer to finding your next opportunity:
1. Log in.
We've already set up a Handshake account for you. Just go to Stockton.edu/Handshake and log in with your GO Portal credentials
2. Introduce Yourself
Your profile is your time to shine, so don't be shy about listing your accomplishments. Because the more potential employers know about you, the better the chance they'll reach out. Make sure to list all of your hard work — in the classroom and out — in your profile.
3. Tell us what you want to do and where you want to be.
Set your preferences for the types of jobs and locations you're interested in, so we find the right opportunities for you. Because searching through hundreds of job postings that don't fit isn't a good use of your time. Let us help!

You're in good company. And good news for you, we've got the tools to help you take the first step. And then the next. Oh, to be decisive. Let's get you hired.

Career questions, answered. All in one place.
Explore the early career Q&A library to find the answers you've been looking for.
Go to the Q&A tab and click Explore to see thousands of questions and answers from other students and new grads.
Filter by trending topics, or search for answers to your own specific questions.
Can't find what you're looking for? Click My Questions to ask your own.
Job and internship reviews for the companies you're interested in.
Want a glimpse into the day-to-day life of an intern? Or the inside scoop on the interview process?
Find reviews right on Employer Pages on Handshake.
Search for a specific company to find the Reviews and Interviews tabs.
Like it if you find it helpful to make it easier for other students to find or Message the reviewer for more information!
Real talk. Ask real students real questions.
Message students and alumni who've gotten amazing jobs through Handshake, and find out how they did it.
Navigate to the Students tab.
Filter by major, previous employers, school, and much more to find students with similar interests, skills, or career preferences as you
Message them with questions about anything - from their their professional experience to classes they'd recommend.
Get discovered by employers
Build a strong profile.
Add recent work or volunteer experience. What'd you do this summer?
Include your skills and organizations. Employers search for students based on what they list on their profile - make sure to be thorough!
Adding these elements to your profile makes you 5x more likely to get a message from a recruiter!
Make your profile public so that employers are able to proactively find you!

Keep your career interests up to date.
In the "For Employers Only" section, add career and location interests to help recruiters find you
more easily.
Tell us your preferences and we'll send you relevant job, internship, and event recommendations.
Open the Career Interests page in your profile options, and select your career community. Don't forget to click save!
Show employers you're interested.
Keep track of which employers have viewed your profile and favorite employers to let them know
you're interested.
Apply to jobs! It might sound obvious, but the first step to landing an opportunity is applying.
PRO TIP: Upload your resume for easy access and to apply from the mobile app in one click
Resume Rush
Have a career ambassador take a first look at your resume!
Where:
When:
Every Wednesday:

1:30pm-3:30pm
Every Thursday: 12:30pm-2:30pm
How:
During the time windows listed above, click the "Join Resume Rush" button below to drop into the Zoom meeting. You'll be placed into a waiting room and admitted as soon the Career Abassadors have finished with any students ahead of you.
Learn How to Find Jobs and Internships:
Learn How to Nail the Job Interview:
---
Media
2020 Blacks in STEM Career Professional Interview:
Listen to my interview with Ernest McDuffie, founder and CEO of The Global McDuffie Group, a cybersecurity consulting firm. With 44 years of experience in the field, Ernest was most recently a computer scientist at the National Institute of Standards and Technology (NIST) before he retired to start The Global McDuffie Group. At NIST, he served as the lead for the National Initiative for Cybersecurity Education, (NICE). Prior to that, he served as an Associate Director of the National Coordination Office (NCO) for Networking and Information Technology Research and Development (NITRD); the Deputy Director for the Office of Naval Research (ONR)'s – Science and Technology for America's Readiness (N-STAR) Initiative; and the Lead Program Director for the Federal Cyber Service: Scholarship for Service (SFS) Program at the National Science Foundation (NSF).

In this interview, he gives students his advice for how to succeed in the STEM industry. You can connect with Ernest through his company's website and throughhis LinkedIn profile.
AtlantiCare IT Internships Webinar Replay:
Listen in on a recruiting webinar I had with Desiree Ginsburg, Talent Mangement Partner at AtlantiCare. We discussed their IT internship program and heard from several current interns who shared their insight and advice on how you can make the most of their IT Internship opportunities.
---
Jobs & Internships in Handshake
(To view the opportunities below, you'll be required to log in to Handshake using your GO Portal Credentials)
View More Jobs & Internships