High School Dual Credit Program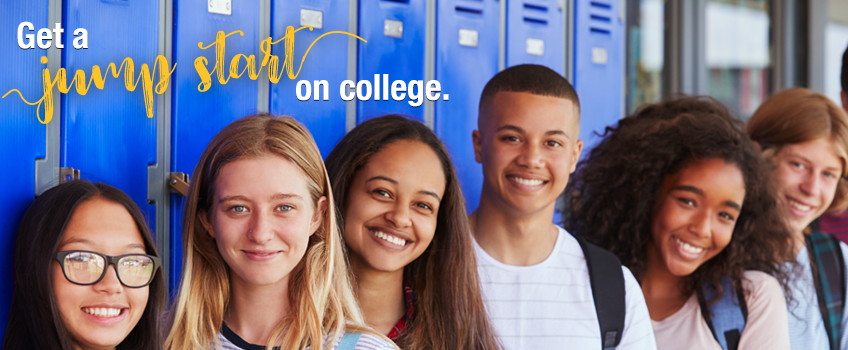 ---
Why Dual Credit?
Get a jump start on college and save money. Earn college credits and complete high school course requirements simultaneously!
Cost Effective
Students participating in the program get a reduced tuition rate of $100 per credit ($400/each four-credit course) with all additional fees waived. (Students eligible for free/reduced lunch will have tuition waived.) In comparison, a four-credit course at Stockton normally costs $1,895.72.
Benefits
EARN college credits while you are still in high school.
ENHANCE the skills required to be successful at the collegiate level such as time management, critical thinking, problem solving, study skills, communication, creativity, and following directions.
CHALLENGE yourself by taking accelerated, college-level courses that demand your highest level of performance, while gaining confidence that you are prepared for college.
SAVE time and money by entering college with completed credits, possibly shortening the time it takes to graduate.
Steps to Becoming a Dual Credit Student
Check with your high school to find out which courses are part of the Stockton University dual credit program and ask them how to sign up.


Register for your Stockton dual credit courses.


Make your payment. The rate for Stockton University dual credit is $100 per credit. (A total of $400 per 4-credit course)


If eligible, apply for financial aid.
Note: Stockton University's dual credits are transferable to New Jersey's public colleges and universities and most public and private institutions outside the state. It is always important to check with the admissions representative of the college or university you plan to attend to determine which courses will transfer.

---
Available Dual Credit Programs:
Contact Information
---
Shawn Manuola
Administrator
School of General Studies
High School Dual Credit Program
p. 609.652.4542
f. 609.626.5543
shawn.manuola@stockton.edu