University Weekend Parade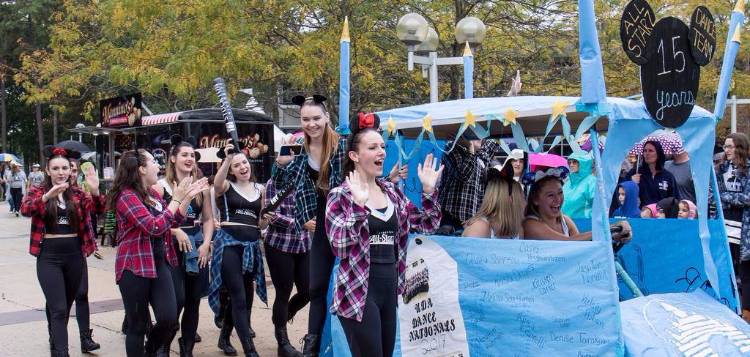 University Weekend Parade
October 12, 2019 | 11:30am | College Walk (Behind Campus Center)
Come to watch student organizations, athletes, and campus departments participate in the University Weekend parade and tell their stories with decorated golf carts, banners, and floats!
The Parade will kick off at the K-Wing Circle and end by the Arts & Sciences Building. For more information, contact getinvolved@stockton.edu.

---
All participants are encouraged to decorate their floats/banners according to this year's theme: Everyday Heroes. All floats/banners must be appropriate for a family-friendly audience and support the mission of Stockton University.
FLOAT DECORATING PARTY (Friday, October 11th | 3:00 - 6:00 pm | Sports Center).
Student organizations & departments wishing to participate in the University Weekend parade can sign up according to their preferred method of participation. Decorating party is reserved for organizations participating in the parade.
Check back soon for Registration Information!
Registration ends October 1, 2019.
---