Distinctively Stockton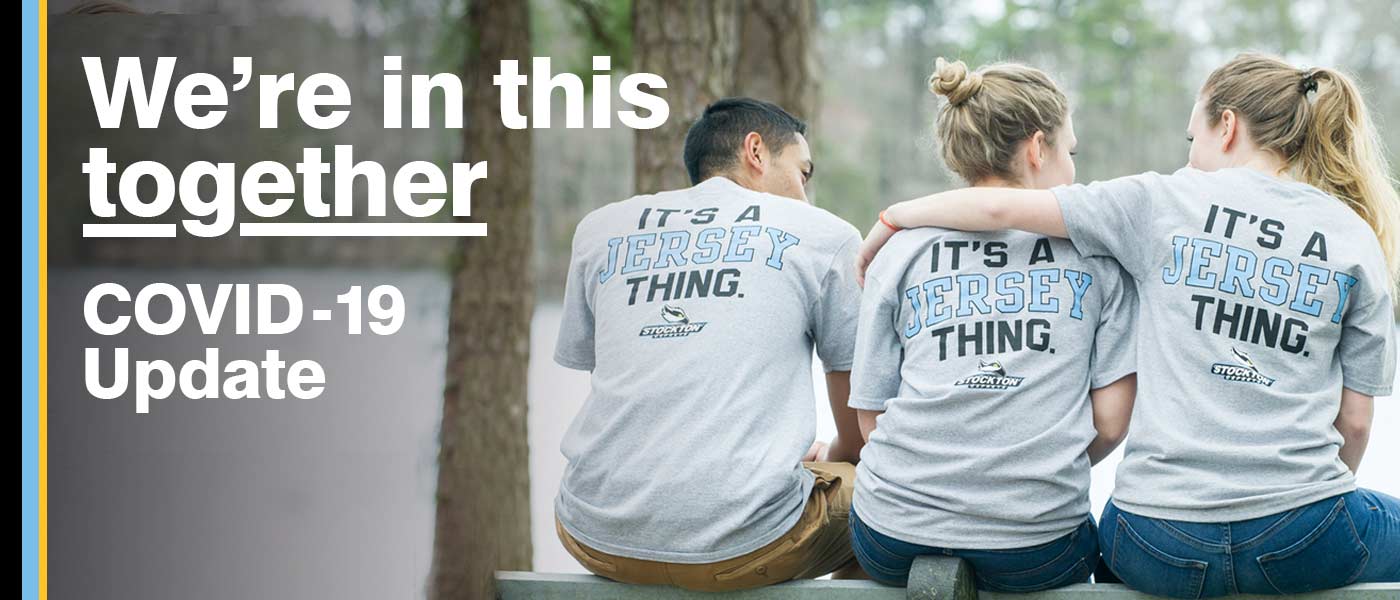 The Stockton community is using their unique talents to help those on the frontlines of the COVID-19 pandemic.
When graduate student Gavin Rozzi heard that health care workers on the front lines of the coronavirus pandemic were facing a shortage of personal protective equipment (PPE), he used his technology hobby to turn household items into masks with respirators.
Over Stockton University's spring break, Rozzi began cutting vacuum cleaner bags into masks and fitting them with plastic respirators printed from his home with a 3D printer.
"Neighbors and friends are contributing supplies, so this has been a community effort," the Ocean County resident said.
Rozzi has a pattern for a respirator that he sends to his printer. "In the process of 3D printing, the physical object is sliced into many, many small layers, and the printer iteratively goes over each one of those layers until it builds the full object," he explained.
A motor feeds a spool of filament to an extruder, which heats the plastic and outputs layers onto the bed of the printer, where the object can harden and cool off.
Each mask takes 6-7 hours to complete, so Rozzi can produce 2-3 masks per day. Time is a limiting factor, but through social media, he is creating a network to involve others who have resources and can help. Rozzi has also been printing face shields.
Rozzi is sharing his process and patterns with people who can put additional 3D printers to work. Rozzi also set up a livestream on Twitch to see the 3D printer in action.
"With the power of social media, I had people in different states that I ordinarily never would have crossed paths with being inspired by this and using it to help their own communities. It's amplifying the impact tremendously," he explained.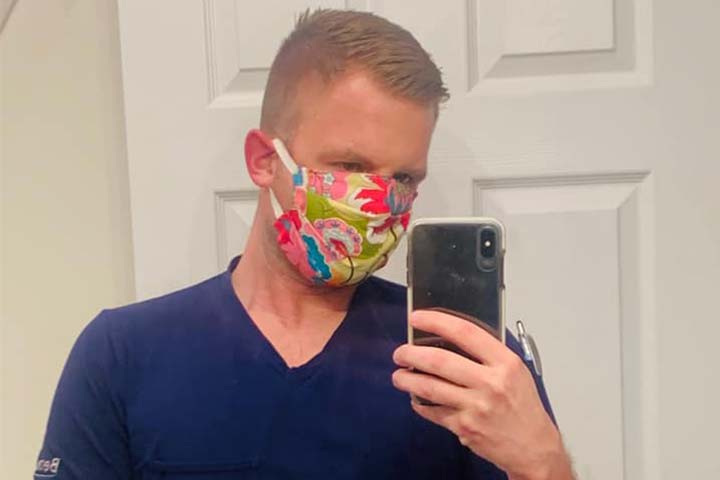 Jen Radwanski, director of Parent and Family Partnerships, recently stitched two dozen masks for Deborah Heart and Lung Center's Emergency Room staff.
"As a professional quilter, I just felt this was something I had to do. I had the supplies and reached out to my colleague Mark Adelung to see if they needed them, and they did," she explained.
Mark Adelung, assistant professor of Nursing (pictured left), also works at Deborah Heart and Lung Center's ER.
Visit the Stockton homepage and social media channels like Facebook, Instagram and Twitter to stay up to date on how Covid-19 is affecting the campus and the myriad ways our community is responding.