News Briefs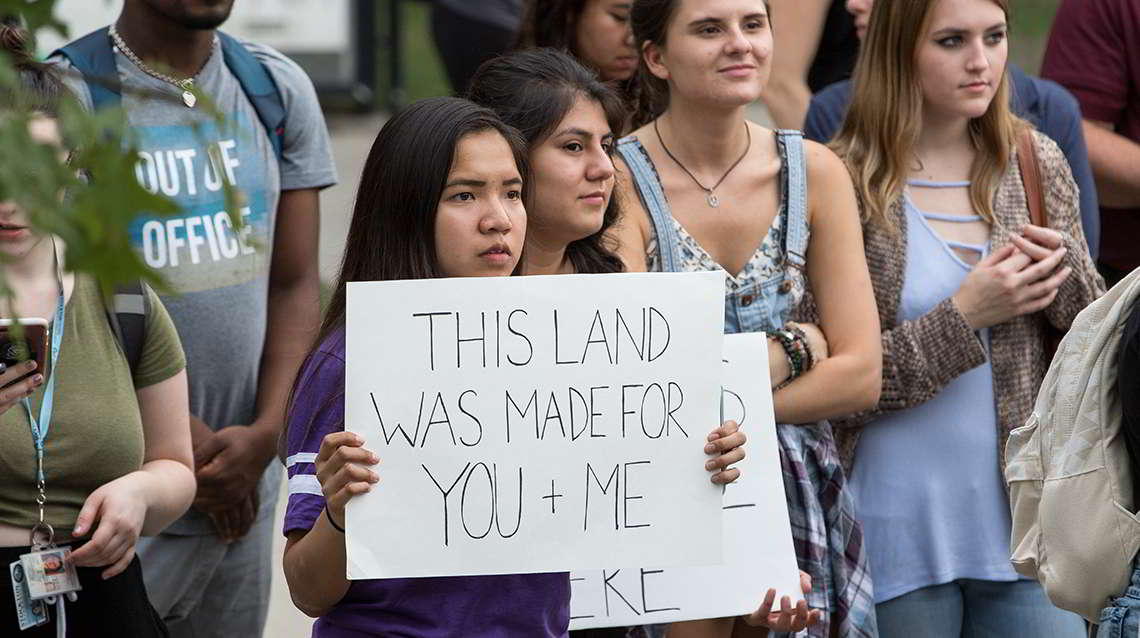 Unite Against Hate
Hundreds of students, faculty and staff joined the Unite Against Hate gathering on Sept. 21, organized by Stockton Student Senate in response to white supremacist flyers posted on campus in September. The University community was invited to gather in the Campus Center and march on campus to show that hate will not be tolerated.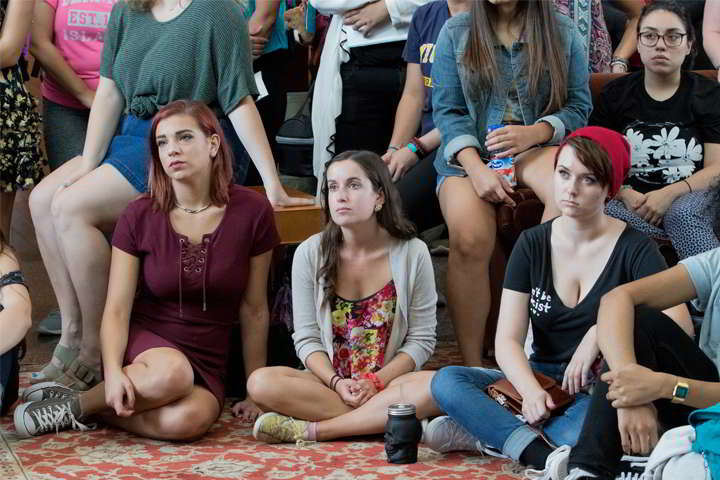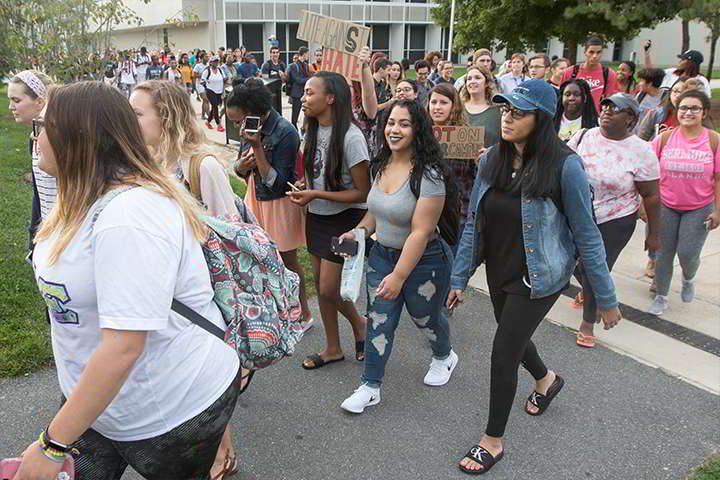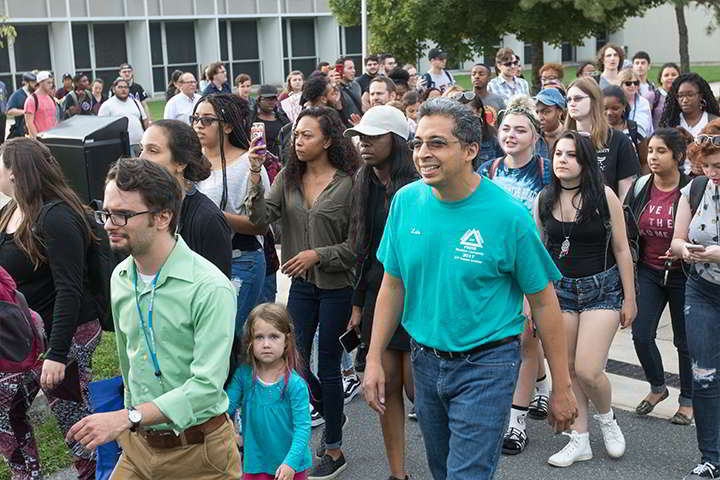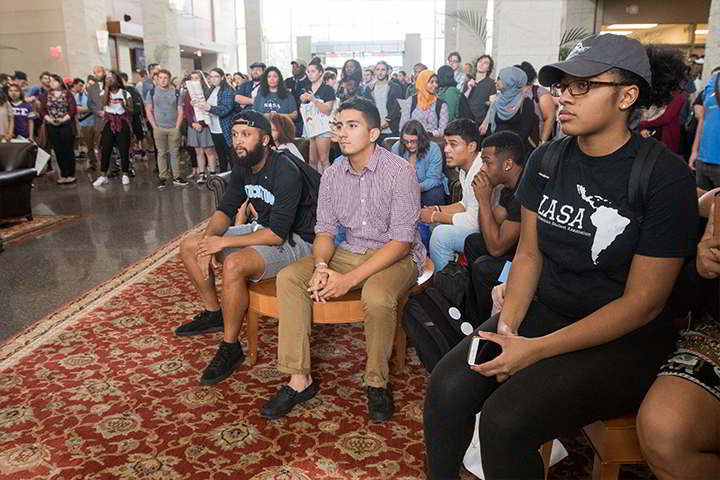 ---
Hughes Center Honors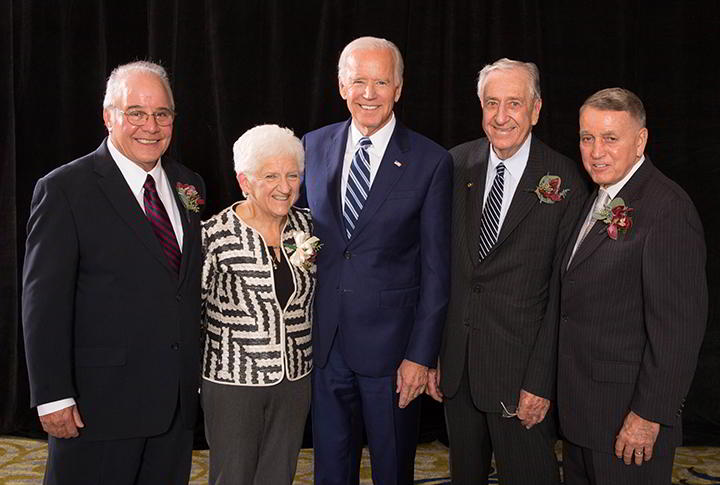 Former Vice President Joe Biden presented the Distinguished Lifetime Achievement Award to U.S. Ambassador William J. Hughes at Stockton's Hughes
Center Honors on Nov. 9.
The evening's honorees included state Sen. Diane Allen and Stockton alumna Brigid Callahan Harrison, a professor of Political Science and Law at Montclair State University, and political commentator; U.S. Representative Bonnie Watson Coleman; Maryam Sarhan '17; and the late Sen. Jim Whelan, who died in August.
---
Stockton Exhibition Project Update
More than 100 students, faculty and staff attended the Oct. 30 panel discussion, "What's in a Name?" led by members of the Stockton Exhibition Project Steering Committee in the Campus Center Theatre. More information is available at stockton.edu/stocktonexhibition.
Read the latest news from Stockton online and follow us on Facebook, Twitter, YouTube, Instagram and SnapChat.