Distinctively Stockton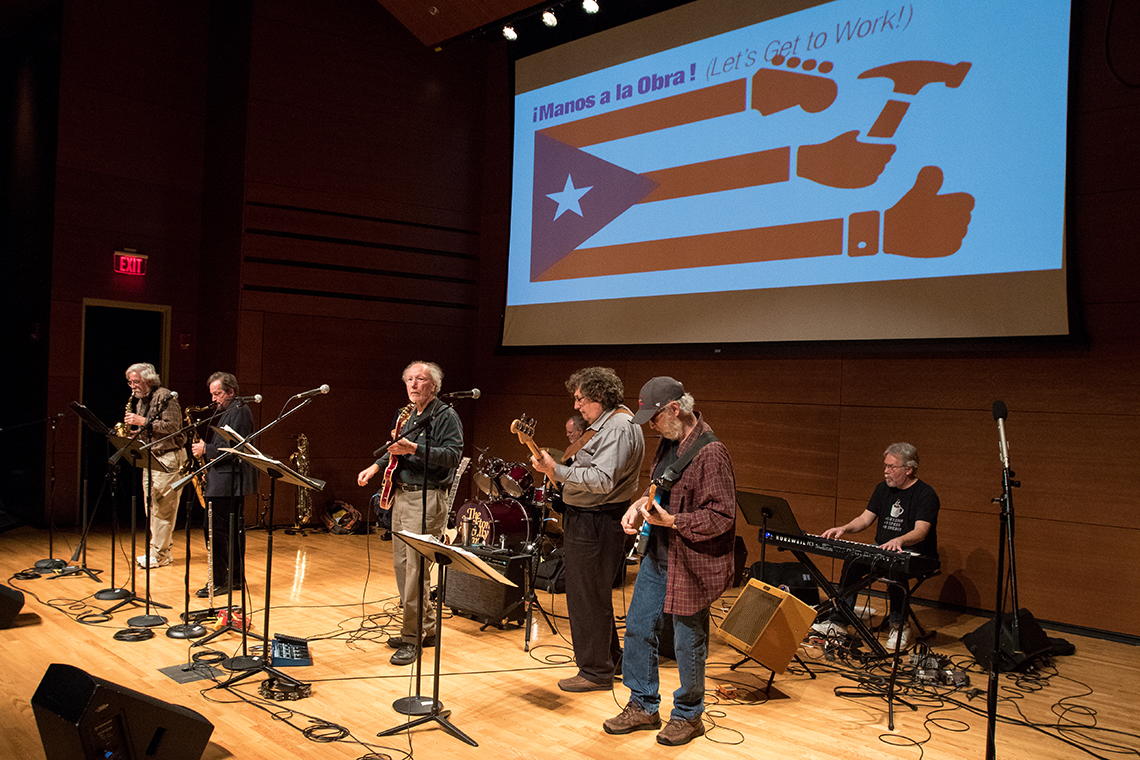 Family.
That's often the word used to describe Stockton's close-knit University community. And in times of need, a family pulls together to support one another.
So when several University members learned of extended family and friends living in Puerto Rico who were affected by the devastating aftermath of Hurricanes Irma and Maria, the Stockton family worked together to lend a hand.
A group of faculty and staff organized ¡Manos a la Obra! (Let's Get to Work), an afternoon of music featuring the Stockton Faculty Band, decimas singers and guests on Oct. 30. A local group performed traditional Puerto Rican music. The event raised $1,500 for Unidos por Puerto Rico, an organization providing relief services in Puerto Rico. Organizers included Frank Cerreto, professor of Mathematics and First-year Studies; Merydawilda Colon, executive director of Stockton Center for Community Engagement; Arnaldo Cordero-Roman, associate professor of Spanish; Arleen Gonzalez, associate professor of Criminal Justice; and Jeff Wakemen, director of Student Development.
Meanwhile, students in Distinguished Professor of Social Work & Africana Studies Patricia Reid-Merritt's class came together to find a way to contribute aid to Puerto Rico. As a class full of all females, the students created My Choice - For the Women of Puerto Rico campaign to collect money and donations of feminine hygiene products. Working with faculty and staff in the Social Work program and with Stockton Center for Community Engagement, the class collected enough donations to package and ship 16 large boxes to women living in Puerto Rico.
In case you missed it, read how Professor of Environmental Studies & Sustainability Daniel Moscovici and his class sent their compassion to the Caribbean.