Course Copy Procedures
This procedure will allow you to duplicate course content from one Blackboard section to another. It can be performed with live sections as well as development sections.
To begin, open up your web browser (Firefox or Chrome) and access Blackboard. First, enter the target course you would like to copy content into. Once you've entered the course, on the left-hand navigation menu click on Content Collection, and copy the Course ID (highlighted below)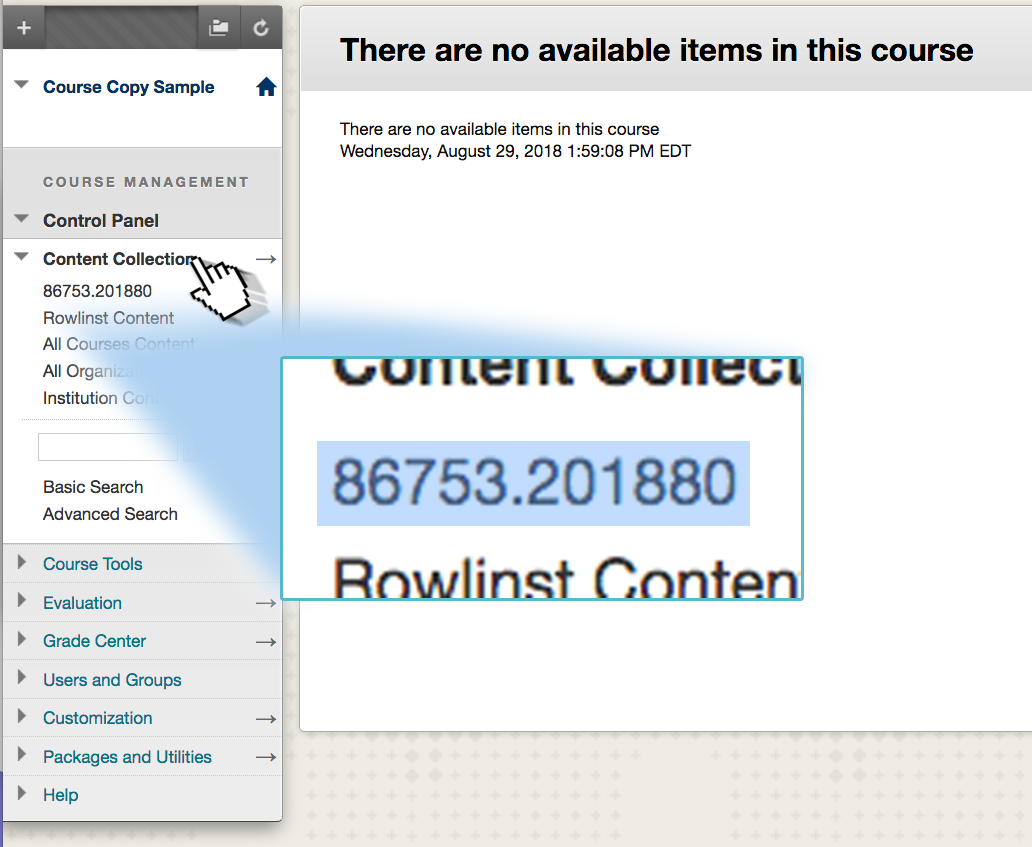 Next, return to your Blackboard course list and access the course section you'd like to copy content from. On the left-hand navigation menu, click on "Packages & Utilities", and then "Course Copy".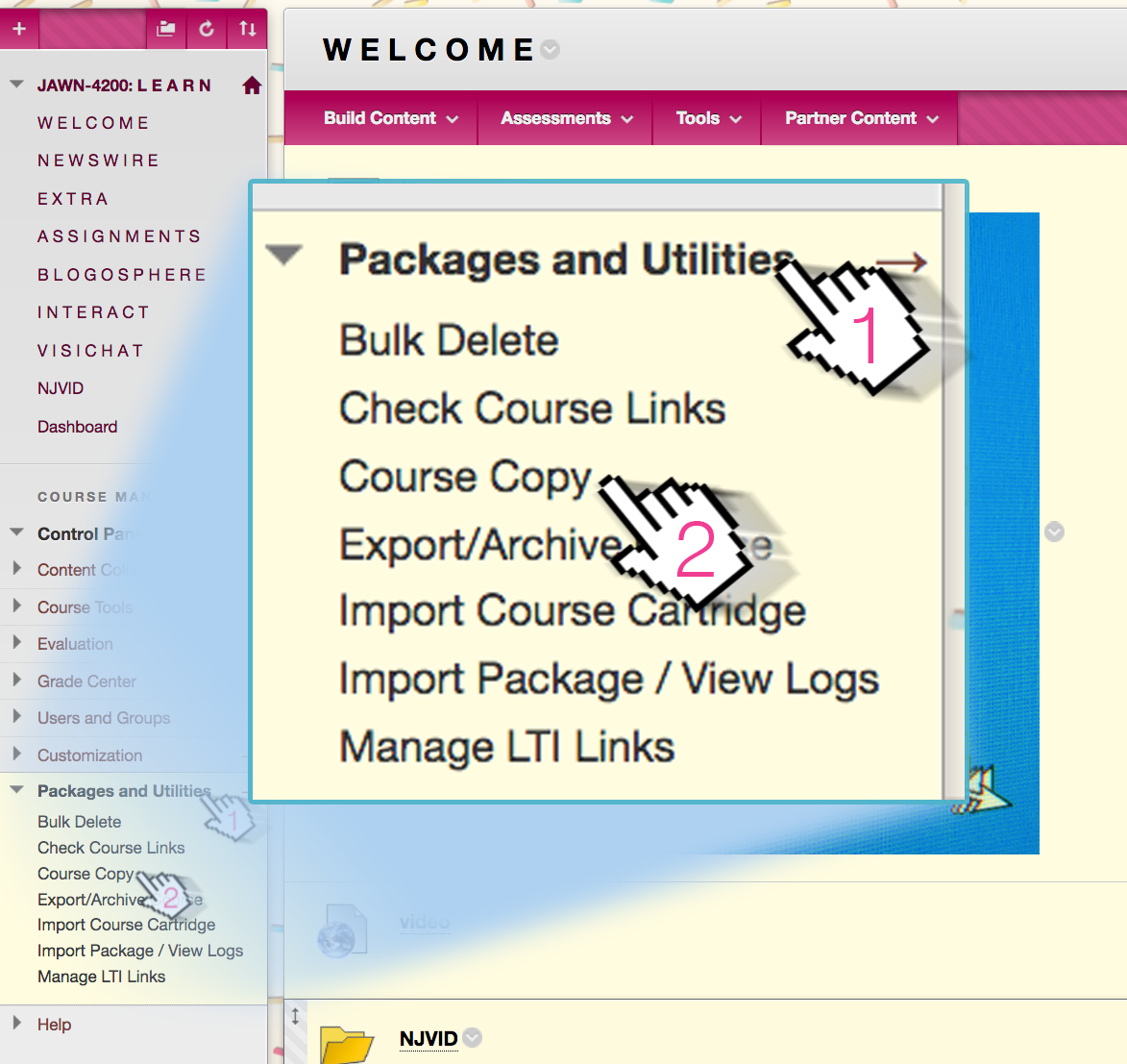 You'll be brought to the Course Copy menu, begin by pasting or typing the Course ID we copied earlier into the "Destination Course ID" field. Next, click on "Select All" to automatically select all content areas and commonly used course tools. Uncheck any tools or content that you do not wish to copy over, such as Announcements.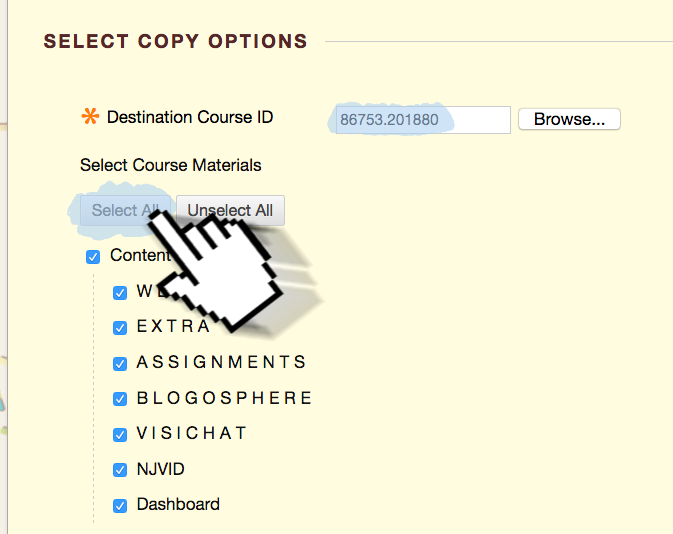 As you scroll down the list, be sure to change the Discussion Board setting to "Include only the forums, with no starter posts". If this setting is left at its default, it will bring over any student posts into the target course section.

WARNING:Do NOT check the box "Include Enrollments in the Copy". This will copy all current student enrollments into the target course section.

After you've made your selections, click "Submit" to initiate the Course Copy process. This process generally takes less than five minutes to run.
*Note: Copying course content from a Blackboard Classic course into a Blackboard Ultra course may sometimes produce unpredictable results. It is recommended to rebuild your course when moving to the Blackboard Ultra experience.
When copying content from other institutions' Blackboard environments, use the classic Course Import method.