Student Staff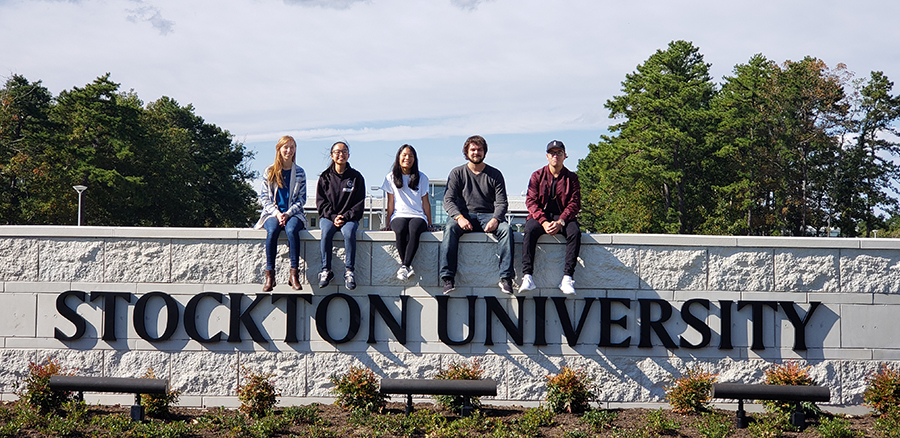 Each year SEAS hires six to ten Stockton University student staff members who make everything work during the two-week program. They function as teaching assistants, residence hall assistants, mentors, and help to shepherd the students throughout the program.
---

Stephanie Ball
Even though I grew up in a small town on a small farm with chickens, ducks, and cattle, I was always drawn to the water and the organisms that call our oceans home. As I grew older, I became more and more interested in marine biology and eventually found myself in SEAS as a student. Through this program, my love for the ocean and the environment became so prominent that I applied to Stockton University and am now a sophomore who is an aspiring marine biologist. Outside of school, I am an outgoing, enthusiastic athlete who spends her time at an ice rink close by. I loved being part of SEAS in high school and cannot wait for others to experience what I did.
Brian Firtek
My journey at Stockton University began back in 2015, when I went through the first year of the SEAS program. The experiences I had, the faculty I worked with, and the things I've learned, steered me in the direction of not only the sciences, but the school itself. This year will be my 3rd summer as a Residential Assistant and each time I return, it never ceases to amaze me how 2 weeks can turn a group of strangers into best friends. From the camping trips and classroom/lab activities, to watching sunrises in the morning and playing volleyball every night, I can guarantee most students will experience something new for the first time during this program. That's what I feel made SEAS so special.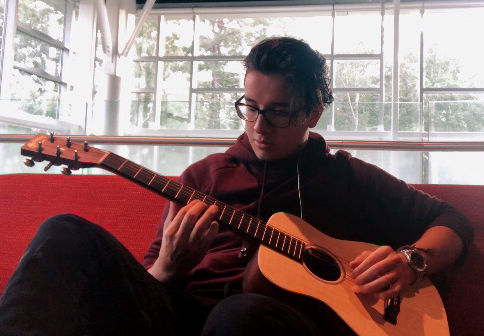 Jake Keil
My name is Jason (Jake) Keil and I am a junior psychology major attending Stockton University. I have been a part of the SEAS program since the summer of its founding. The summer at SEAS is what brought me to Stockton, and the opportunity I get to inspire more students in the program is what has kept me around. From camping to lab work, from seining to mathematics, the SEAS program has offered opportunities I haven't seen anywhere else. I count myself and anyone else associated with the program lucky just to be a part of it. The staff are friendly and inspire a further pursuit of the STEM field with every lesson and teaching, my fellow RA's are some of the kindest people I have ever known, and the inspiration I see in the students that attend is what makes everything real. It's a good program, for good kids, run by good people.
Katie Nolan
Hello! I am a senior at Stockton University studying Biology with a concentration in pre-health professions. I hope to be a pediatric heart surgeon. I first learned about SEAS through a screenshot sent to me by a friend three days before the application was due. I chose to do SEAS because I liked science and I was looking for something fun to do during the summer. Through the program, I was able to see what Stockton really had to offer by meeting the staff from NAMS and the professors who were gracious enough to agree to teach high school students. In two very short, yet long weeks, I had created bonds with people that have carried on into college, a large network of staff and professors from NAMS to help me through college, and unforgettable experiences and memories.I jumped at the opportunity to be a residential assistant for the program my freshman year of college and am excited to come back again this year!


Herschel Yu
I have always had a strong interest in science subjects and as a high school student, I thought that the SEAS program was a way for me to see if I wanted to pursue a science degree in college. Through this program, not only did I learn about the amazing things that Stockton University had to offer, I learned about the possibilities there were in the science field. After completing the program, it made me want to come to Stockton and pursue a Chemistry degree. Since then, I have returned to the program as a Residential Assistant for the past 2 summers. This summer will be my 3rd year working with the SEAS program. If it was not for this program, I would not have been able to meet some of my fellow Residential Assistants where we share the goal of providing the same fun and engaging experience we had as students that went through the program.