Susanne Moskalski
Associate Professor of Marine Science

BIOGRAPHY
Dr. Moskalski earned her M.S. and Ph.D. degrees from the University of Delaware. Her dissertation research was about factors influencing sediment transport in the St. Jones River in Delaware. She completed a post-doctoral research position at the University of South Carolina studying the effects of rainfall on sediment and trace metal mobilization in salt marshes. Her most recent post prior to Stockton was a post-doctoral fellowship at the Université de Bretagne Occidentale/Institut Universitaire Européen de la Mer in Brest, France, during which she studied sediment flux and decadal-scale change in a small macrotidal estuary.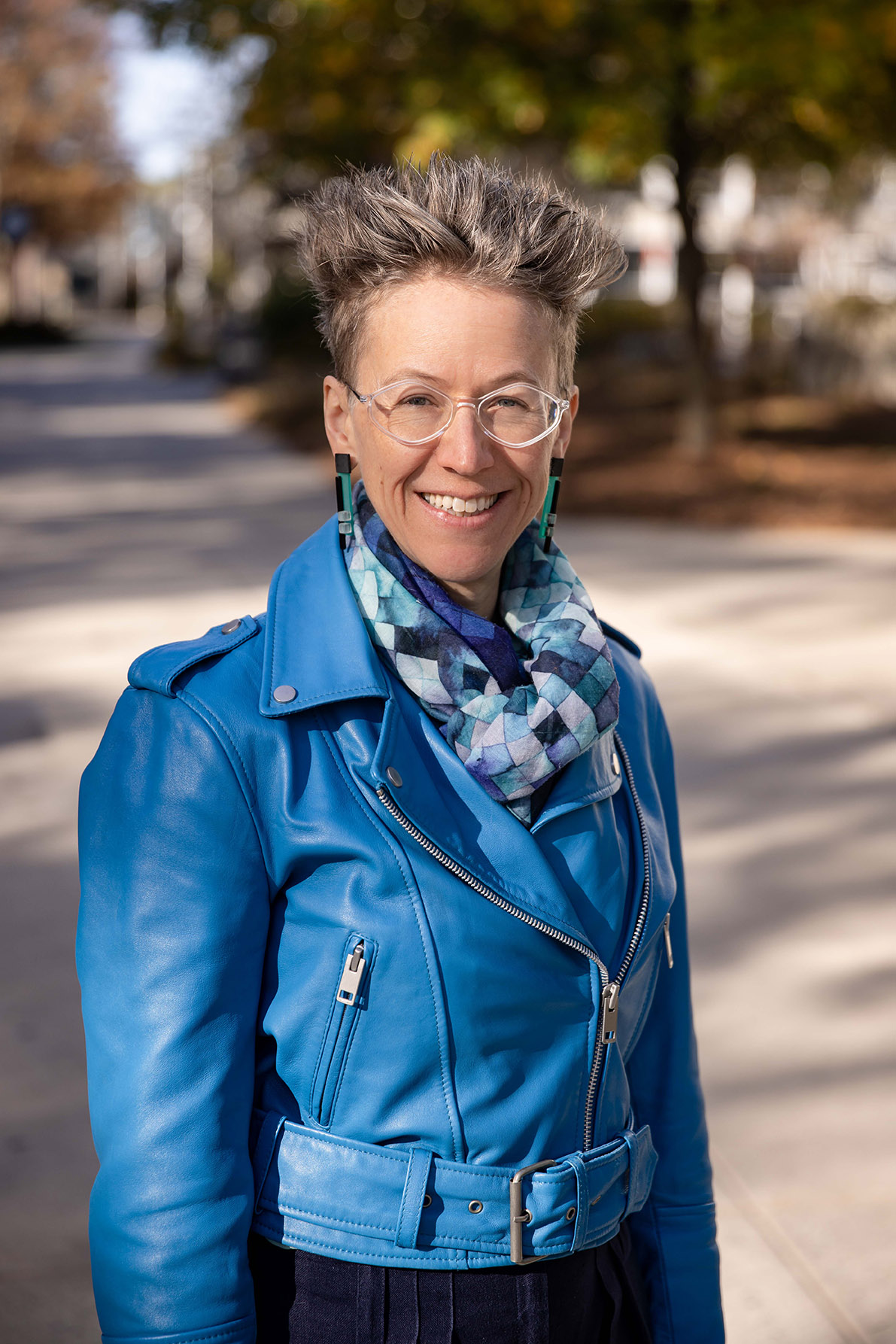 EDUCATION
PhD Marine Studies/Geological Oceanography, The University of Delaware
M.S. Geology, The University of Delaware
B.S. Earth Sciences, The Pennsylvania State University


AREAS OF EXPERTISE
Clastic sedimentology, sedimentary and surficial processes in marshes and estuaries, sediment flux, deposition/erosion rates and patterns, storm effects, human impacts, time series analysis.
COURSES TAUGHT
GEOL 2110 Marine Geology
GEOL 2102 Historical Geology
MARS 3305 Coastal Processes
GEOL 3231 Sedimentology and Stratigraphy
GNM 2129 Ocean Planet: Where the River Meets the Sea
---
PUBLICATIONS
Moskalski, S., Floc'h, F., Romaric, V., Fromant, G., Le Dantec, N., and Deschamps, A. Sedimentary dynamics and decadal-scale changes in the macrotidal Aulne River estuary, Brittany, France. In review for Journal of Coastal Research.
Nanko, K., Moskalski, S., and Torres, R., in press. Rainfall erosivity-intensity relationships for normal rainfall events and a tropical cyclone on the US southeast coast. Journal of Hydrology. doi: 10.1016/j.jhydrol.2016.01.022
Moskalski, S. and Sommerfield, C., 2013. The effect of northeaster storms on water levels and turbidity in a Mid-Atlantic salt marsh. Journal of Coastal Research 29(6A):205-213. doi: 10.2112/jcoastres-d-12-00222.1
Moskalski, S., Torres, R., Bizimis, M., Goñi, M., Bergamaschi, B. and Fleck, J., 2013. Low-tide rainfall effects on metal content of suspended sediment in the Sacramento-San Joaquin Delta. Continental Shelf Research 56:39-55. doi: 10.1016/j.csr.2013.02.001.
Moskalski, S. and Torres, R., 2012. Influences of tides, weather, and discharge on suspended sediment concentration. Continental Shelf Research 37:36-45. doi: 10.1016/j.csr.2012.01.015.
Torres, R., Bergamaschi, B., Fleck, J., Downing, B., Goñi, M., and Moskalski, S., 2012. Final report to CALFED: A non-point source of contaminants to the estuarine food web: mobilized particles from the intertidal zone.
Moskalski, S. and Sommerfield, C., 2012. Suspended sediment deposition and trapping efficiency in a Delaware salt marsh. Geomorphology 139-140:195-204. doi: 10.1016/j.geomorph.2011.10.018
Moskalski, S., Sommerfield, C., and Wong, K.C., 2011. Oceanic and hydrologic influences on flow and water properties in the St. Jones River estuary, Delaware. Estuaries and Coasts 34(4):800-813. doi: 10.1007/s12237-011-9407-5