Matthew Landau
Professor of Marine Science


BIOGRAPHY
In addition to the educational experiences listed above, I have worked for (a) U.S. Environmental Protection Agency, New York, NY, reviewing municipal cost-sharing proposals for conversion of secondary waste water treatment plants to tertiary plants, (b) New York Ocean Science Laboratory, Montauk, NY, developing media for marine algae, testing the effects of insect juvenile hormone mimics on crustacean development, and culturing barnacles, (c) U.S. Department of Agriculture, Gainesville, FL, studying the effects of juvenile hormones and related compounds on the metabolism of insect larvae, (d) University of West Florida, Pensacola, FL, characterizing glucose-6-phosphate dehydrogenase in fish and brine shrimp, studying the effects of precocene II on crustacean development, and helping with the isolation and partial characterization of pigment-dispersing hormone from crabs, (e) Harbor Branch Foundation, Fort Pierce, FL, studying crustacean biology and culture, the effects of certain pollutants on the development of aquatic organisms, and physiology and biochemistry of the brine shrimp, (f) Oceanic Institute, Waimanalo, HI. Duties included program and personnel management, and research on the production of brine shrimp and unicellular algae, and (g) University of Connecticut, Storrs, CT and Marine Biological Laboratory, Woods Hole, M, working with tissue culture, and monitoring hormone production in crustaceans using radioisotopes and chromatographic techniques.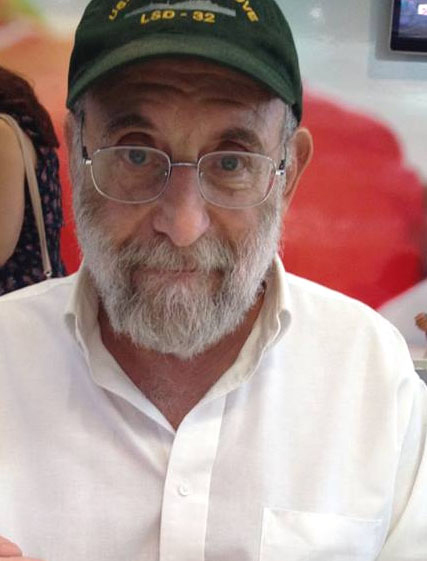 EDUCATION
Ph.D., Oceanography, Florida Institute of
Technology
M.S., Marine Science, Long Island University
B.S., Biology, St. John's University



AREAS OF EXPERTISE
Invertebrate zoology, tropical marine biology, aquaculture, biostatistics, and science education.

COURSES TAUGHT
BioStatistics
BioStatistics II
Aquaculture
Invertebrate Zoology
---
RESEARCH INTERESTS
Marine biology education, Mathematical ecology of shallow water ecosystems, and Arthropod culture and endocrinology.


PUBLICATIONS
About 50 papers in peer-reviewed journals, plus:
Landau, M., 1992. Introduction to Aquaculture. John Wiley & Sons, Inc., New York. 440 p.
Landau, M., W. Biggers, and H. Laufer, 1997. Invertebrate endocrinology. In: Handbook of Physiology Section 13 Comparative Physiology Volume II. Oxford Press, New York, p. 1291-1390.
Landau, M., 1997. Poisonous, Venomous, and Electric Marine Organisms of the Atlantic Coast, Gulf of Mexico, and the Caribbean. Plexus Publishing, Inc., Medford, NJ. 217 p.
Landau, M. and L. Gates. 2005. Eco-Touring the Florida Keys, Best Publishing Co., Flagstaff, AZ. 262 p