News and Events

---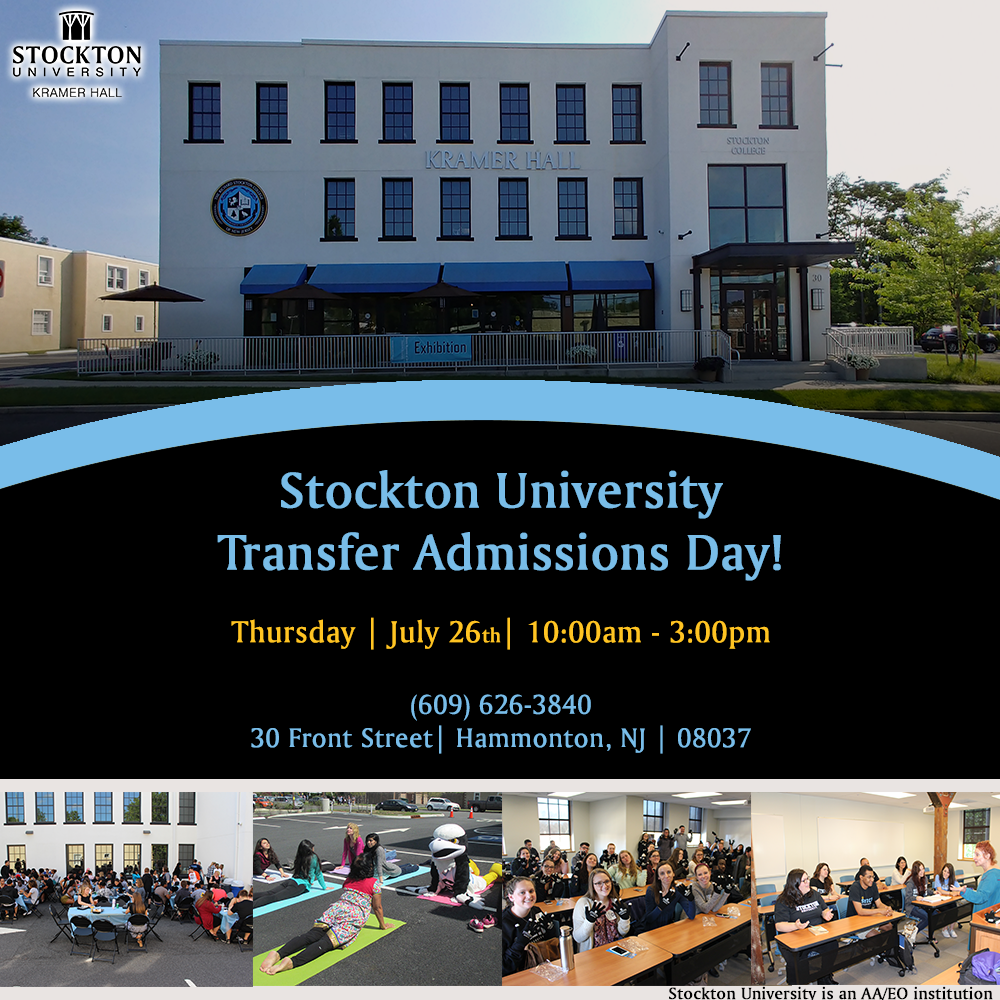 Transfer Admissions Day
Thursday, July 26th from 10:00am-3:00pm
We will be hosting an instant decision transfer admissions day here in Hammonton. Prospective students should bring any up-to-date transcripts. Questions? Call us at (609) 626-3840.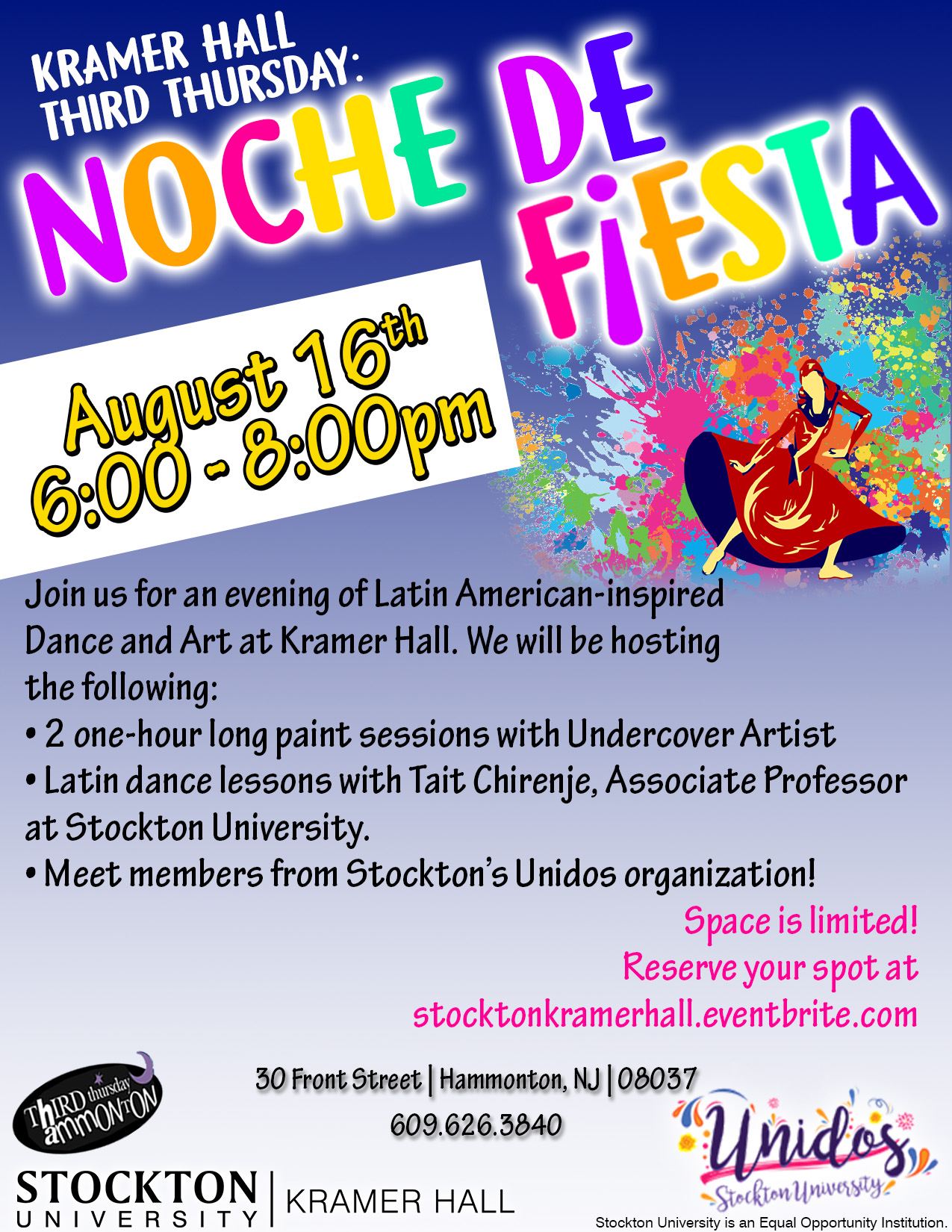 THIRD THURSDAY: Noche De Fiesta
Thursday, August16th, 6:00pm-8:00pm
Kramer Hall will be hosting an evening of Latin American-inspired art and dance! Come out and meet with members from Stockton's Unidos organization! Join us for 2 hours of Latin Dance Lessons with Professor Tait Chirenje or sign up for one of our hourlong paint sessions with Undercover Artist! Tickets below: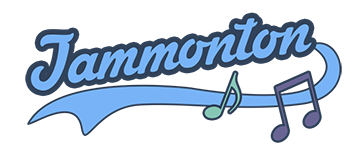 Jammonton: Informal Jam Session
Every Third Thursday, 6PM-8PM

All acoustic instruments and skill levels are welcome! This event is free and open to the public.

The first floor of Kramer Hall currently serves as a site for the Noyes Museum of Art and includes administrative offices and two galleries which feature rotating art exhibits. Check out the Noyes Museum of Art upcoming events and exhibitions at noyesmuseum.org
The Stockton University Masters of Science in Communication Disorders Program has aligned with Adler Aphasia Center to offer twice-monthly free clinics for those suffering from aphasia, a speech and language disorder. The group will meet on the second and fourth Fridays of each month from 10 a.m. – noon at Stockton University's Kramer Hall, 30 Front St. in downtown Hammonton, N.J.
For more information and to pre-register, contact: Wendy Greenspan at 973-530-3981 or email:

wgreenspan@AdlerAphasiaCenter.org

Literacy Volunteers Association
Every Tuesday at 10:00am
Stockton has partnered with the Literacy Volunteers Association (LVA) to provide comprehensive assistance for individuals seeking basic English and English as a Second Language tutoring.
Please visit www.lvacapeatlantic.org or call the LVA office at 609-383-3377 for more information.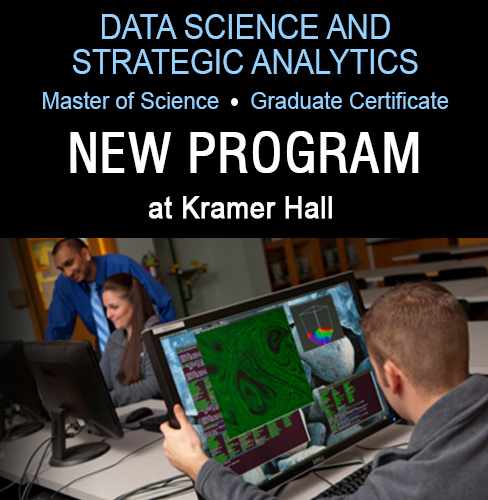 NEWLY APPROVED: Data Science and Strategic Analytics Program
The program is offered as a Masters of Science or a Graduate Certificate.

For more information, click here.