NJ Food Democracy Collaborative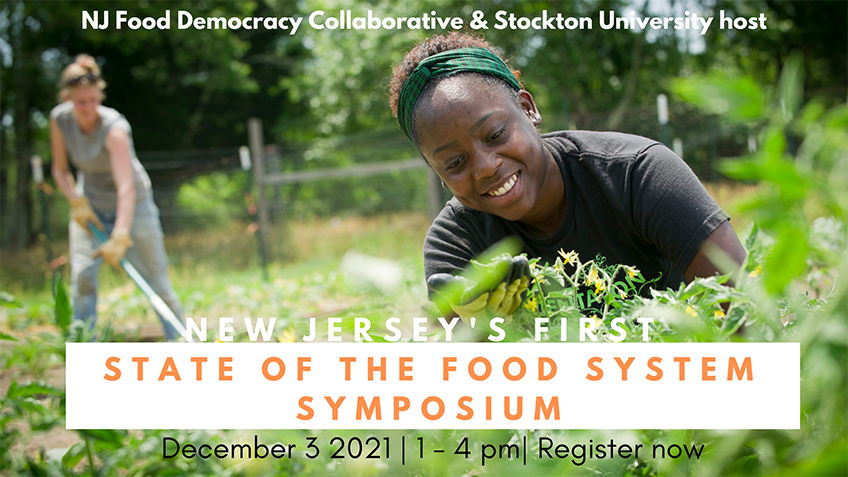 Transforming NJ's Food System,Together
The NJ Food Democracy Collaborative is a state food system organizing and advocacy initiative, inspired by the food policy council model, focused on building resilience and equity in the food system through fostering collaborative action, affecting structural change, and advocating for innovation and optimization of public programs.
Vision
The NJ FDC envisions a broad, connected, grassroots network of food system stakeholders, community residents, and state and local leaders that democratically transforms the state's food and agriculture system to be resilient, regenerative, equitable, and anti-racist.
Approach
The FDC's approach centers on cultivating effective and impactful cross-sector collaboration between the many organizations, businesses, and government agencies working in NJ's food access and agriculture space. Anyone who is involved with and doing the work of food system transformation is considered part of the network. There is no formal membership in the NJ FDC.
The NJ FDC creates and facilitates spaces for collaboration on identifying effective policies and optimizing existing programs to improve food system resilience and equitable food access. We prompt collective action and attention on urgent food system issues impacting NJ communities by creating spaces for people to come together, learn from each other, and work together to affect change.
NJ Annual State of the Food System Symposium
Virtual Event
Friday, December 3, 2021 | 1:00 PM EST
Gather to learn from each other's work and progress on this year's shared and interconnected food system challenges, celebrate our "wins", and find solidarity in leaning into the challenges ahead.