Student Photo Roster
The Student Photo Roster is a custom Blackboard building block created by Computer Services. It will show instructors the ID photo of each student enrolled within the course. Use the steps below to access this area within your course control panel. Please note that attempting to print or download any student photos is strictly prohibited by FERPA rules.
Step 1 - Access the Course Tools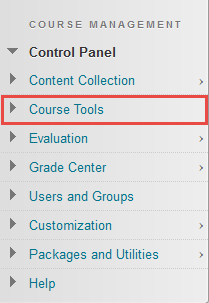 Step 2 - Click on the Stockton Photo Roster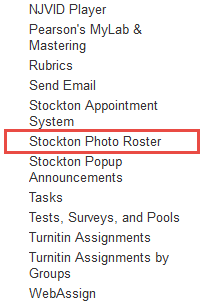 Step 3 - View your Roster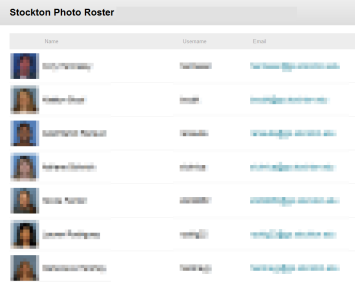 The photo roster tool cannot be made available to students, only instructors can access this tool.