Recording and Sharing Lectures with SnagIt
To quickly and easily record and share lectures, faculty are encouraged to use the SnagIt screen recording software. Stockton has secured access to the full SnagIt software for Stockton users through June 30th, 2020. Click here to download SnagIt.


The Capture Window
Initiate a capture from the capture window, which contains three tabs: Image, Video, and All-in-One. The tabs allow you to pick particular capture settings and make things happen even faster. All-in-One is a flexible option, but if you know the type of capture you want, you can always choose the Image or Video tab.
To start your capture, click the red Capture button.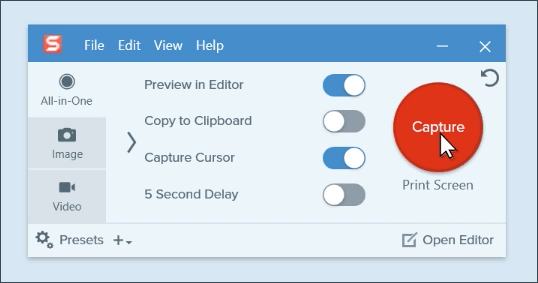 ---
Use the crosshairs to select what you want to capture. Hover over windows or regions to auto-select the area, or click and drag across a region to make a custom selection.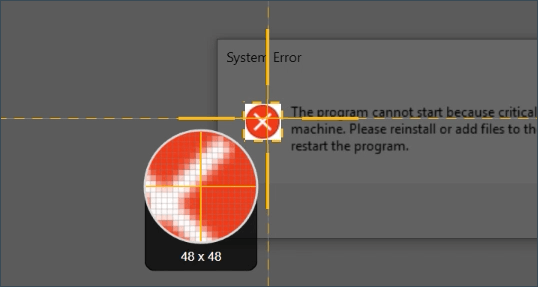 ---
Selection preview and capture toolbar
Release the crosshairs to preview your selection. If needed, use the handles at the edges to make adjustments.
The Capture Toolbar is where you choose whether to launch an image, video, or panoramic capture. Click the video camera icon to choose video capture.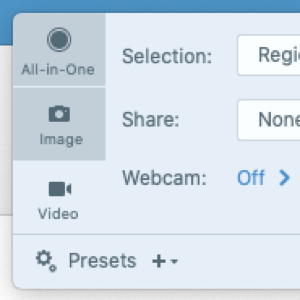 ---
Share your captures
Captures are automatically brought into the editor where you can add arrows, callouts, make adjustments, and much more.
When an image or video is ready to be saved or shared, open the Share menu and choose from one of the many destinations.
If you added callouts or made other edits to your screenshot and want to be able to edit them later, use ctrl+s or cmd+s to save your file as a .snag (Win) or .snagproj (Mac) file.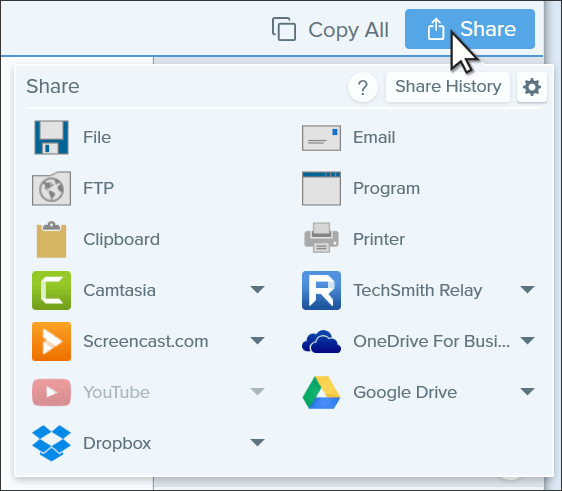 ---
Get a link to share
Snagit's sharing options make it quick and easy to share your screenshots, images, and videos.
The easiest way to get a link to your media is to send it to Screencast.com. Snagit uploads the image or video and returns a link that you can paste in any messaging service or email client.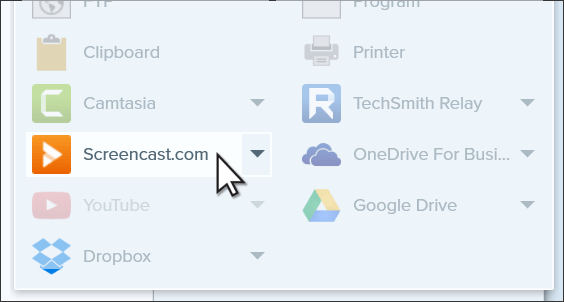 ---
Embedding Your Video in Blackboard with Google Drive
To embed your video file in a Blackboard course with Google Drive, first save your screen capture or video to your computer with the File option in the Share menu. This will allow you to choose a local file destination and file type.
Next, follow the instructions on our "Uploading and Embedding Video Files in Blackboard with Google Drive" tutorial.