Summer Youth Rowing Program
The FREE program will provide a summer enrichment opportunity for underserved Atlantic City middle school students interested in developing the skills of rowing.
This team-oriented sport will teach skills participants can use throughout their lives. The program will focus on fun, development and teamwork as well as the importance of exercise and nutrition.
Participants will have access to state-of-the-art facilities and equipment, experienced Stockton University rowing coaches, current Stockton rowing athletes, an athletic trainer and lifeguard. In addition, participants will receive breakfast daily, healthy snacks and if needed, transportation to and from the Atlantic City boathouse.
Thanks to the support of the Atlantic City Board of Education and the generosity of our community partners committed to improving the lives of local youth, the program is offered at no cost. Participants will make a contribution to the program by assisting with the maintenance of the equipment during the session.

Grow into the Future
June 21 – July 29, 2021
Atlantic City Boathouse
3405 Fairmount Avenue
The Summer Youth Rowing Program is committed to increasing access to and training in rowing, as well as providing a safe, positive and inclusive environment to Atlantic City youth. To ensure staff to participant ratio, the program is limited to a maximum of 40 students with the following requirements:
Permanent resident of Atlantic City
Entering 6th, 7th or 8th grade in fall 2021
Full commitment to participate for six weeks

For more information, please contact Coach John Bancheri at 609-626-6010
Choose to Grow:
Character, Leadership, Confidence, Teamwork
Camp Schedule
Six weeks, June 21 to July 29, 2021
Monday – Thursday 7 a.m. – 10:00 a.m.
Breakfast daily
Healthy snacks and beverages
End of camp pizza party
Camp Highlights
Staff/Participant Ratio 10:1
Lifeguard on duty
Athletic Trainer on site
Experienced coaches
State-of-the-art facility, equipment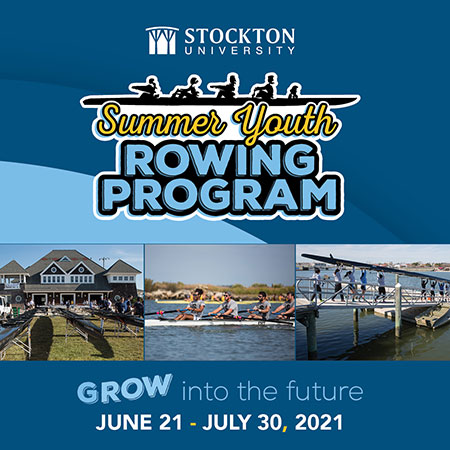 Mission
Provide an opportunity for underserved Atlantic City youth to develop leadership skills, confidence and personal growth through rowing.
---
About Stockton Rowing
Women's rowing is one of Stockton's 19 intercollegiate sports and competes in NCAA Division III. Stockton is a member of the Mid-Atlantic Rowing Conference and rows in the MARC Championship each spring. Stockton rowers regularly earn All-MARC and MARC All-Academic honors. Men's rowing is a club sport at Stockton because the NCAA does not sponsor men's rowing. Stockton men's rowing is a member of the Mid-Atlantic Rowing Conference and rows in the MARC Championship each spring.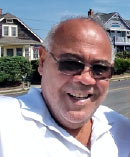 John M. Bancheri
Stockton Head Coach/Technical Director
John Bancheri is the University's first full-time head rowing coach and is currently in his second season. A native of Atlantic City, Bancheri arrived at Stockton with nearly 35 years of college coaching experience. He directs the Stockton women's intercollegiate team and works with the men's club team.
In Bancheri's first season, Stockton made tremendous strides during a breakthrough year that set the Ospreys on a path toward future success. Bancheri led the Ospreys to third place at the Mid-Atlantic Rowing Conference Championship, their best finish ever, plus their first varsity eight medal ever at the famous Dad Vail Regatta with bronze.
---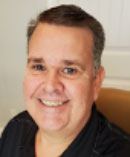 Joseph Maguire
Program Director
Joseph Maguire currently serves as the assistant men's club rowing coach at Stockton University. He has been an assistant rowing coach for St. Augustine Preparatory School in Richland, N.J., since the program's inception in 1998. He has focused most of his time with the freshman and novice program, teaching and developing first-year athletes. Additionally, he developed and helped implement the entire team conditioning, training and testing program after attaining his initial Level 3 certification in 2005.
Maguire was voted the Southern New Jersey Scholastic Rowing Association Coach of the Year in 2011.
Coach Maguire started his love for rowing at age 12 in the Brigantine Youth Rowing program, and continued his rowing career at Holy Spirit High School and Marietta College. He is a newly retired Captain from the Brigantine Fire Department.
---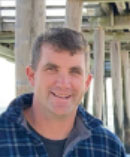 Brian Duffey
Volunteer Assistant Program Director
Coach Duffey is a graduate of Holy Spirit High School and Jacksonville University. Duffey's most memorable accomplishment is seeing his former athletes move on to the collegiate level. During his coaching career he has had several oarsmen go on to row in college. He has had multiple oarsmen make the U.S. Junior National Team, two of which went on to win the Junior World Championships in 2005.
Duffey feels that his coaching tree has expanded, and more young people have been able to pass on the great experience of rowing.
---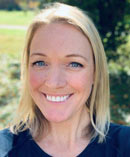 Bernadette Ritzel
Coach
An Atlantic City native, Coach Ritzel began rowing over 30 years ago at Holy Spirit High School. Under Coaches Joe Welsh and Bob White, her Junior Varsity 8+ boat won the first gold at the Stotesbury Cup Regatta and SRAA Nationals for Holy Spirit Girls. Ritzel continued as a Varsity 8+ rower during the "Golden Age" for Holy Spirit Girls Crew. Upon graduation, she joined the Division 1 Women's Rowing Team at Rutgers University, under Coach Andy Titlebaum.
Known locally as a Certified Personal Trainer and Yoga Instructor, and "Live Long, Live Strong" instructor and Program Administrator, Coach Ritzel has a varied athletic and instructional background. As an Outward Bound Instructor in New York City, under the motto, "To Serve, To Strive and Not To Yield," she served as a mentor/role model and guide, on various Adventure and Team Building courses working with "at-risk" teenagers and historically under-served youth. Coach Ritzel has volunteered and coached Adult Learn-to-Row programs at the Viking Rowing Club in Ventnor, NJ. At the high school level, she has served as an Assistant Coach to Dan Welsh for the Girl's Freshman/Novice at Egg Harbor Township High School, and an Assistant Girl's Rowing Coach for Atlantic City High School.
For the past 6 years Coach Ritzel has worked in the Egg Harbor Township school district as a paraprofessional and instructional aide for children with multiple disabilities. She enjoys working with students, rowers and athletes of all ages and ability levels. As a proud mother of two boys, her wish is to continue to be a positive role model, and to give back to the community at large by supporting the future successes of the younger generation in Atlantic City, the sport of rowing, and beyond.
---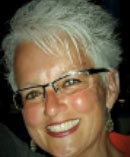 Joy Lynn Cress
Coach
Coach Cress is a proud graduate of Atlantic City High School '79 and a former member of the ACHS Girls Crew team. In addition to ACHS Crew, she also earned a rowing scholarship to the University of Charleston (West Virginia).
She continued her passion for rowing by volunteering as a coach of the Atlantic County Rowing Association (ACRA) where she has been delighted and proud to assist both children and adults in learning the sport of rowing. She has also served as a member on ACRA's Board of Directors for 27 years and currently holds the title of Board President.
Cress was the assistant boys' crew coach at Oakcrest High School and assisted with coaching in advanced sculling programs.
For the past three years, Cress has served as an assistant coach for Atlantic City High School's Freshman Girls Crew team. "It brings me great pleasure to give back to the institution and program that played such an integral role in my life-long passion for the sport of rowing," Cress said.
---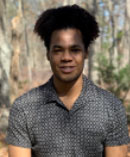 Vashon Brock
Coach
Currently a Pre-PT student at Stockton University, coach Brock began his rowing career at Atlantic City High School. Following graduation from ACHS, he returned to volunteer with the younger rowers. He was given the opportunity to coach a junior varsity boat and guide them through to a successful season. With his guidance, the junior varsity boat was able to lower their times each race.
He hopes to use this opportunity at the Summer Rowing Program to guide the youth of Atlantic City and help them find a passion for rowing. His personal goal is to see this program destroy any stigmas and stereotypes for rowing and to prove that it can be a welcoming and extremely fun experience for all young people of Atlantic City. He is certain that this program will provide the underserved youth with lessons that will not only better themselves; but also provide them with things they will be able to use in life. "Rowing not only is a great form of exercise, but it builds a foundation for your character, and strong family-like bonds with your teammates," Brock said.
---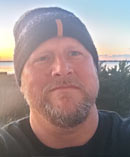 Steven Kelly
Volunteer Assistant Coach
Coach Kelly is currently the head rowing coach at Ocean City High School. He began rowing in the sixth grade and has a personal interest in helping build a youth-oriented program. Kelly comes from a large rowing family in Philadelphia and is a graduate of LaSalle University. He continues to row with the Viking Rowing Club.
Kelly is very passionate for teaching the sport and his love for rowing to young people. He strongly believes that rowing is more than a sport - it is a gift that you give yourself. Kelly believes that the values that you learn in rowing can carry you through many obstacles, along with being supported by a close community.
Stockton University Summer Youth Rowing Program Founding Members
John Bancheri
Ellen Farber
Walter Johnson
Lynne Kesselman
Joseph Maguire
Kevin McHugh
Linda Novelli
Patricia Perry
Bernadette Ritzel
John Rosado
Stephen Strauss