Stockton is Growing!
Stockton continues to provide more educational opportunities for the region. On the main Galloway campus, the Academic Quad project complete with the addition of a new science building and a new Health Sciences Center. Stockton is expanding its presence in Atlantic City as the new campus prepares for freshman move-in day on August 31, 2018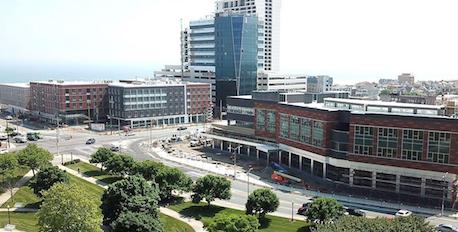 Atlantic City Gateway Project
The new Atlantic City residential campus is preparing new beachfront living and learning opportunities for students with a residential hall, academic building and various amenities.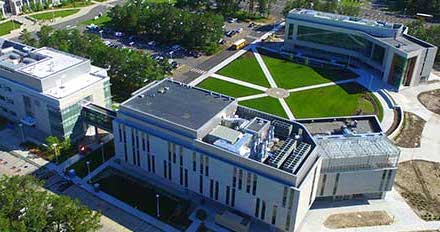 Academic Quad Expansion
Construction is complete on United Science Center 2, the Health Sciences Building and a distinctive entrance on the Galloway Campus. The Ribbon Cutting Ceremony was on May 2, 2018. Classes start September 5, 2018.